About Park Co., REALTORS®
OUR MISSION
PARK CO., REALTORS® brings life, energy and excitement to the community we love and call home!
---
OUR VISION
As the region's #1 independent real estate company, PARK CO., REALTORS® is a driving force behind attracting and connecting people.
For 65 years, PARK CO., REALTORS® has made our clients top priority. Our goal is to take care of our clients, not only during the purchase or sale of a home, but after the sale. We take great pride in the fact that over 80% of our business comes from previous clients, referrals from previous clients, and community activities.
Our entire team of real estate professionals is dedicated to providing excellent service and with the support of our Client Services Team they are able to focus on their clients. From administrative work to marketing to closing, we are here every step of the way to handle each detail and ensure a smooth and stress-free real estate experience.
---
NO ADDITIONAL FEES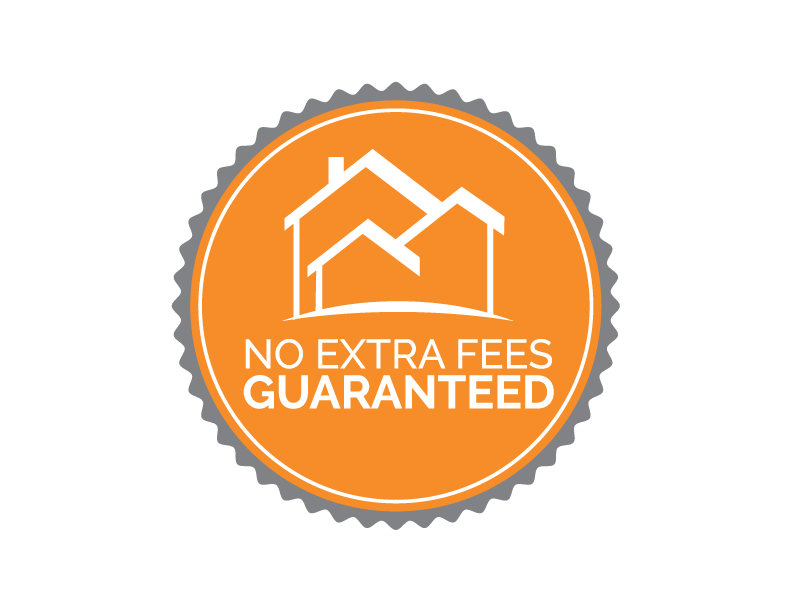 PARK CO., REALTORS® does not charge administration or transaction coordination fees to our sellers or buyers. All of our services for sellers are provided within our brokerage commission at no additional charge. For buyers, we do not charge any fees for signing up with us as a buyer and a buyer's agents commission in generally paid from the seller's proceeds.
---
OUR HISTORY
PARK CO., REALTORS® was organized on January 17, 1956 as Island Park Associates, Inc.
In 1982, PARK CO., REALTORS® joined Better Homes and Gardens Real Estate Service which was later acquired by GMAC Home Services. As they grew, the company developed their own systems for real estate services and no longer needed to rely on support from a franchise. In June 2005, PARK CO., REALTORS® once again became an independent residential real estate company.
In 2002, PARK CO., REALTORS® opened a location in West Acres Shopping Center in Fargo. The Home Information Kiosk was staffed during mall hours and offered customers a convenient location to look at homes and discuss their real estate needs. In 2017, the Home Information Koisk was remodeled and renamed Park West Kiosk.
In 2005, PARK CO., REALTORS® expanded once again to add mortgage services. While they encourage buyers to find the lender that best fits their needs, Park Mortgage located at 4170 41st Ave Ste 102, Fargo offers clients the convenience of one-stop shopping from a company they know and trust.
In 2015, PARK CO., REALTORS® expanded again with the addition of Park Co. Commercial for commercial real estate needs, located at 4170 41st Ave Ste 102, Fargo.
Since 1991, PARK CO., REALTORS® has been the number one residential real estate company in Fargo, Moorhead, and surrounding area. In a market of more than 60 companies, PARK CO., REALTORS continues to work with more home buyers and sellers than any other company in the area.
PARK CO., REALTORS® is interwoven in the history of Fargo. Our corporate office at 4170 41st Ave Ste 102, Fargo provides access to all major roadway arteries. We support a community that has supported us for over 60 years. It is because of this strong tie to the area that PARK CO., REALTORS® has sustained and will continue to grow as the right people for the right move.
---
THE POWER OF PARK
RECOGNIZED AS A LEADER, LOCALLY AND NATIONALLY, IN THE BUSINESS, AND REAL ESTATE COMMUNITY.
PARK CO., REALTORS® has maintained the #1 market share for over 27 years.
In 2019, 2018, 2017, 2016, 2015, 2014, 2013, and 2012, PARK CO., REALTORS® was named to the Largest Independents List by REAL Trends.
In 2019, 2018, 2017, and 2016, PARK CO., REALTORS® was named to the Top 100 Leading Real Estate Companies of the World Affiliates by REAL Trends.
In 2019, PARK CO., REALTORS® was named on the Up and Comers List by REAL Trends.
In 2019, 2018, 2017, & 2016 PARK CO., REALTORS® was voted The Best Real Estate Company by LocalsLoveUs.com
In 2017, PARK CO., REALTORS® was named the #1 real estate company in North Dakota by REAL Trends 500 Market Leaders.
In 2017, 2014, & 2012, PARK CO., REALTORS® was selected as a finalist for the Fargo Moorhead West Fargo Chamber of Commerce Business of the Year Award.
In 2019 & 2018, PARK CO., REALTORS® was named by RISMedia as a "Top 1,000 Power Broker Firm!"
In 2017, 2016, & 2015, PARK CO., REALTORS® was voted Best Real Estate Company by Design and Living Magazine readers.
In 2016, PARK CO., REALTORS® was named one of the Top 50 Most Generous Companies by the United Way of Cass Clay.
In 2016, PARK CO., REALTORS® was awarded the All Star Award by Constant Contact for high customer engagement.
In 2015, 2014, 2013, 2012, and 2011, PARK CO., REALTORS® was voted the Best Real Estate Company in the Best of the Red River Valley presented by The Forum.
In 2013 & 2012, ParkCompany.com was ranked the #1 real estate website in the country in the Real Estate Online Performance Rankings by REAL Trends.
In 2012, PARK CO., REALTORS® was ranked as one of the Top Firms Ranked by Closed Transactions Per Office by REAL Trends.
In 2012, PARK CO., REALTORS® was named to the Top Five-Year Movers list by REAL Trends.
Since 1998, the company has been named several times as a RIS Media Power Broker and to the REAL Trends 500 list, an annual research report identifying the country's top 500 largest and most successful residential firms.
The Cartus Broker Network has awarded PARK CO., REALTORS® the Five Star Award for 7 consecutive years for meeting or exceeding outgoing broker-to-broker referral closing objectives.
---
LOCAL, STATE, & NATIONAL LEADERSHIP
One in five PARK CO., REALTORS® agents is involved in at least one leadership position.
FMAAR (Fargo Moorhead Area Association of REALTORS®) | Local Involvement
NDAR (North Dakota Association of REALTORS®) | State Involvement
MAR (Minnesota Association of REALTORS®) | State Involvement
Dave Lanpher | Strategic Thinking Committee Member | Finance Committee Member
Willy Jacobson | MAR Professional Standards Committee
NAR (National Association of REALTORS®) | National Involvement
Ben Schroeder | Data Strategies Committee Member
Dave Lanpher | Real Property Valuation Committee Member
Dewey Uhlir | NAR Region 8 Vice President Elect | Stat & Local Issues Policy Committee
Testimonials
" Great to work with Betty "
- Todd and Brenda Krupich
" She is so personable, yet diligent on facts related to being successful with the purchase "
- Marilyn Lipp
" My experience was great! Betty did a great job helping us out. Audrey did amazing helping us figure out the financials. "
- Marcus and Cristi Schuer
" My cousins recommended Betty to me. Betty negotiated between the seller and us at least two times. She took us to visit the home at least 8 times! Therefore, we were satisfied with our house. "
- Di
" We were happy with the way the house was promoted via printed materials and online. We received frequent updates on the housing market and interest in our house. We appreciated using the DocuSign feature. We were pleased with the communication and service. "
- Bernard Lipp
" Betty did a wonderful job and made the process go very smoothly for us. "
- Nicole Law
" Betty went above and beyond with helping us . She was always available for any of our questions and concerns. "
- Charles and Carolyn Carter
" Betty did a wonderful job helping is find our home and keeping us well informed throughout the process. She built a great relationship with us and we would definitely keep her in mind for any further Realtor needs. "
- Kim
" Betty is knowledgeable and honest and fun to work with! "
- Whitney Shaw
" I've only bought two houses with Betty, mainly because the second one was THE ONE. We've been here for 19 years. Thanks to Betty's personal attention to our needs, etc., we found the home we love. Not only is she extremely proficient in what she does, but she's so down to earth and human. Someone you'll call a good friend. Thank's Betty. "
- Marvel
" We appreciated Betty's help and understanding, and we will recommend her to anyone we know who would be buying or selling. "
- Brenda and Larry
" We initially chose Park Co Realtors because they were a preferred realtor with our lender. We were very happy with Betty and she made us feel comfortable through the whole process. "
- Marsha Biewer
" Betty Wieland was fantastic! Right away, she knew the type of home that fit our style and worked hard to help us find the perfect home. As first time home buyers, she made the process feel both easy and exciting—she was patient with our questions, timely in her responses, and honest in her recommendations. We loved the opportunity to work with Betty! "
- David Hubin and Kathryn Wissman
" I would not have had made it through this without Betty Wieland. She was professional, courteous, knowledgeable and an excellent realtor! BETTY made this house selling so easy and fun! I did not know her before, I will definitely recommend Betty Wieland! "
- Renae Riemer
" Betty W. was a great help finding a place for us to live. she was patient and available for us locating a suitable condo for my handicapped husband. yes would definitely recommend her . Thanks Betty "
- Jerome and Connie Nelson
" Betty Wieland has represented me in seven real estate transactions. She represents her clients' interests as if they were her own. She looks at all the alternatives in every instance and works tirelessly to assure the most favorable outcome. It gave me a real sense of security knowing I had a professional like Betty protecting my interests. "
- Bill
" Betty did an outstanding job - thanks! She was always there when we had questions. "
- Dominic
" Betty was an absolute pleasure to work with. She is knowledgeable but had a light touch as to when to interject. She always had a well-put together schedule when we were going out, not too fast but it never felt like we had to kill time. My wife and I spent a lot of time online picking out houses we wanted to see, but Betty actually found and suggested we see the house we ended up with. What more can I say? Any time someone asks me for a realtor recommendation, Betty gets my enthusiastic vote! "
- Matthew Johnson and Sarah Chalos
" Betty was great and got more out of our house than we thought we would. Very experienced and very available. 5 stars. "
- Jesse Jangula
" Very professional and knows how to make things happen "
- Charles Snyders
" If we purchase a home in the future, we hope Betty will be available to help us!! "
- Daniel and Terri Leal
Previous
Next