TIPS TO BUY A HOME
FIND A REALTOR

®

TO REPRESENT YOU
As a member of the multiple listing service (MLS), your REALTOR

®

has access to the homes on the market.
SHOP LENDERS
It is recommended you shop at least three different lenders. Find out what loan options are recommended for you and the costs and benefits for each.
LOOK AT HOMES
You will be set up on "auto email" based on your home search criteria. Your REALTOR

®

will arrange for private showings. Once you find a home you want to buy, you will need a "Loan Estimate" from your lender.
WRITE AN OFFER
An earnest money check & pre-qualification letter from your lender will be needed when writing an offer. Once your offer is accepted, you will need to indicate your "Intent to Proceed" to your lender.
HOME INSPECTION
Inspections are highly encouraged. They are performed at the expense of the buyer. This inspection provides a professional opinion on the condition of the home.
APPRAISAL
Most loan types will require an appraisal to be done. The home will need to appraise at the purchase price or greater to move forward.
NOTIFY OTHERS
Give written notice if you are renting and notify the post office. You'll be responsible for putting all utilities (electric, water, garbage/sewer, internet/cable), in your name, starting on the closing date.
HOMEOWNERS INSURANCE
You'll be responsible for getting insurance set up and information sent to your lender.
FINAL WALK-THROUGH
You and your REALTOR

®

will go through the home a final time before closing to ensure it is in the same or better condition as when the offer was written.
UNDERSTANDING THE DISCLOSURE
At least 3 days before closing, you will receive a "Closing Disclosure" that breaks down your loan costs. Compare to the Loan Estimate. If you have questions, notify your REALTOR®.
CLOSING
Closing dates are usually 45-60 days from the contract date. It's time to sign papers and get the keys to your new home! You will need a cashier's check and a driver's license or government issued ID.
---
A Home Warranty Provides Peace-of-Mind After the Sale
A home warranty should include the property's plumbing, electrical, central air conditioning and heating systems, water well system, and structural coverage.

During your first year of ownership, a warranty protects you from unexpected costs of failures due to normal wear and tear on many mechanical systems. Simply call the warranty company when a covered component fails.

Appliances included in the sale are typically covered under the warranty. Look for a warranty that covers most appliances under that standard coverage without additional charges. Read the warranty contract to determine if both the built-in appliances, as well as the stand-alone appliances, are covered under the warranty.

Some warranties include various structural coverage. The warranty may cover structural items, including roof leaks, basement, wall, floor and ceiling cracks.

You can request the home warranty in your Offer to Purchase.

I

f the seller opts not to purchase on your behalf, you may purchase the warranty separately as part of the closing process.
PARK CO., REALTORS® partners with HSA Home Warranty. For more information, visit their website at www.onlinehsa.com.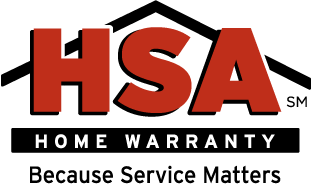 Testimonials
" Betty did an outstanding job - thanks! She was always there when we had questions. "
- Dominic
" If we purchase a home in the future, we hope Betty will be available to help us!! "
- Daniel and Terri Leal
" Great to work with Betty "
- Todd and Brenda Krupich
" I've only bought two houses with Betty, mainly because the second one was THE ONE. We've been here for 19 years. Thanks to Betty's personal attention to our needs, etc., we found the home we love. Not only is she extremely proficient in what she does, but she's so down to earth and human. Someone you'll call a good friend. Thank's Betty. "
- Marvel
" Betty was very helpful with getting my house sold quickly for a great price. Her years of experience helped set the price correctly and other practical matters during the sale. We ran into obstacles, but Betty quickly turned each one around so that it didn't affect the sale of my home much. I enjoyed working with her -- she cares about her clients. "
- Nancy Lilleberg
" Betty Wieland was fantastic! Right away, she knew the type of home that fit our style and worked hard to help us find the perfect home. As first time home buyers, she made the process feel both easy and exciting—she was patient with our questions, timely in her responses, and honest in her recommendations. We loved the opportunity to work with Betty! "
- David Hubin and Kathryn Wissman
" We appreciated Betty's help and understanding, and we will recommend her to anyone we know who would be buying or selling. "
- Brenda and Larry
" Betty was great and got more out of our house than we thought we would. Very experienced and very available. 5 stars. "
- Jesse Jangula
" Betty W. was a great help finding a place for us to live. she was patient and available for us locating a suitable condo for my handicapped husband. yes would definitely recommend her . Thanks Betty "
- Jerome and Connie Nelson
" Very professional and knows how to make things happen "
- Charles Snyders
" Betty did a wonderful job and made the process go very smoothly for us. "
- Nicole Law
" Betty Wieland has represented me in seven real estate transactions. She represents her clients' interests as if they were her own. She looks at all the alternatives in every instance and works tirelessly to assure the most favorable outcome. It gave me a real sense of security knowing I had a professional like Betty protecting my interests. "
- Bill
" She is so personable, yet diligent on facts related to being successful with the purchase "
- Marilyn Lipp
" Betty went above and beyond with helping us . She was always available for any of our questions and concerns. "
- Charles and Carolyn Carter
" My cousins recommended Betty to me. Betty negotiated between the seller and us at least two times. She took us to visit the home at least 8 times! Therefore, we were satisfied with our house. "
- Di
" I would not have had made it through this without Betty Wieland. She was professional, courteous, knowledgeable and an excellent realtor! BETTY made this house selling so easy and fun! I did not know her before, I will definitely recommend Betty Wieland! "
- Renae Riemer
" Betty is knowledgeable and honest and fun to work with! "
- Whitney Shaw
" My experience was great! Betty did a great job helping us out. Audrey did amazing helping us figure out the financials. "
- Marcus and Cristi Schuer
" I had used Betty from Park Company several years ago when I purchased my home. So when I needed to put my mothers house on the market she was the first one I thought of. She was very easy to work with, her communication was great, kept us informed and answered any questions we may have had. We were both very pleased with her and the out come of the sale! "
- Gloria Boland
" We initially chose Park Co Realtors because they were a preferred realtor with our lender. We were very happy with Betty and she made us feel comfortable through the whole process. "
- Marsha Biewer
" Betty did a wonderful job helping is find our home and keeping us well informed throughout the process. She built a great relationship with us and we would definitely keep her in mind for any further Realtor needs. "
- Kim
" We were happy with the way the house was promoted via printed materials and online. We received frequent updates on the housing market and interest in our house. We appreciated using the DocuSign feature. We were pleased with the communication and service. "
- Bernard Lipp
" Betty was an absolute pleasure to work with. She is knowledgeable but had a light touch as to when to interject. She always had a well-put together schedule when we were going out, not too fast but it never felt like we had to kill time. My wife and I spent a lot of time online picking out houses we wanted to see, but Betty actually found and suggested we see the house we ended up with. What more can I say? Any time someone asks me for a realtor recommendation, Betty gets my enthusiastic vote! "
- Matthew Johnson and Sarah Chalos
Previous
Next